Extrusion
We are manufacturing extrusions at our own factory in Japan and China. Our manufacturing base in China also operates a thermosetting pultrusion process using glass and carbon fiber.
Extrusion machine
Mainly produces profile extrudates such as household interior products. The machine is capable of manufacturing single- and two-color products, low-foamed products, and others using plastic materials (ABS, AES, PP, PS, TPO, PVC, HIPS).
Major products: Tubes, corner joints in bathrooms, indoor decks, packing, everyday sundries, etc.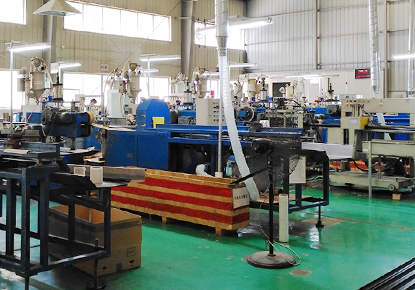 Contact Us
Tokyo Plastics Dept., Plastics Division
TEL: +81-3-5148-6462
(9:00-17:30, Mon to Fri)
Other unique technologies